Since it's usually only passed around in the German thread, maybe one here.
Here is what accumulated login numbers for LOTRO look like since RoI. This is for all servers combined. Just hitting below the 200 logins/minute mark now. That is all servers.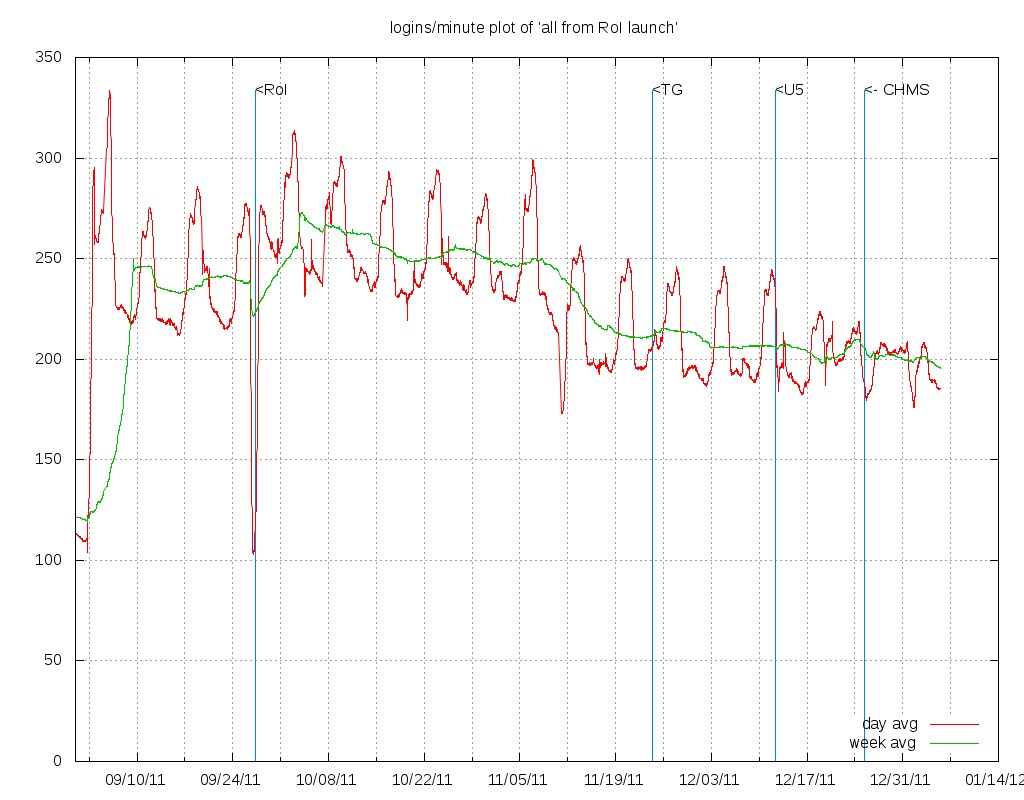 This is a longer chart, however it only includes the old US servers before and after merge so that there's no jump from the Euros.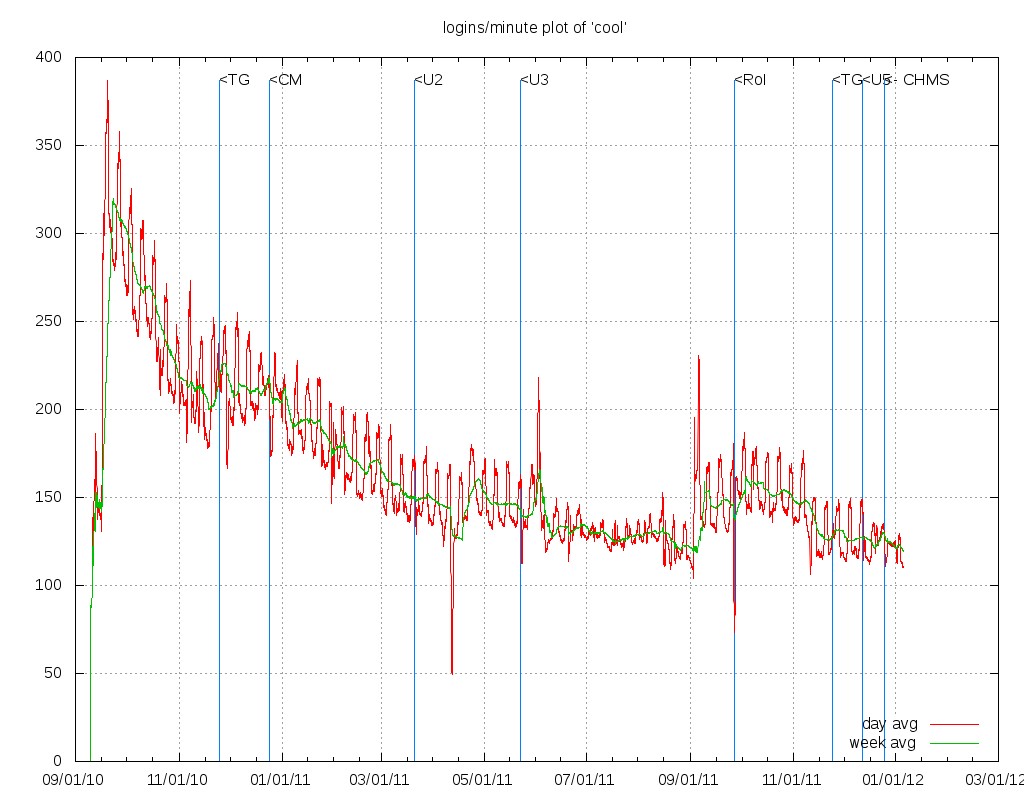 Individual servers etc are here (that url has charts that are updated occasionally):
http://wavehh.dyndns...lo2/index5.html